Richard Juhlin has been interviewed by Dustin 'Sungho' Yu from South Korean magazine 'Sommelier Times'. It's part of an 'Interview Series' with experts in various fields of the wine industry such as Jeannie Cho Lee MW, Lewis Chester from The Gérard Basset Wine Education Charitable Foundation & Wolfgang Angyal from RIEDEL
Estimated reading time: 8 minutes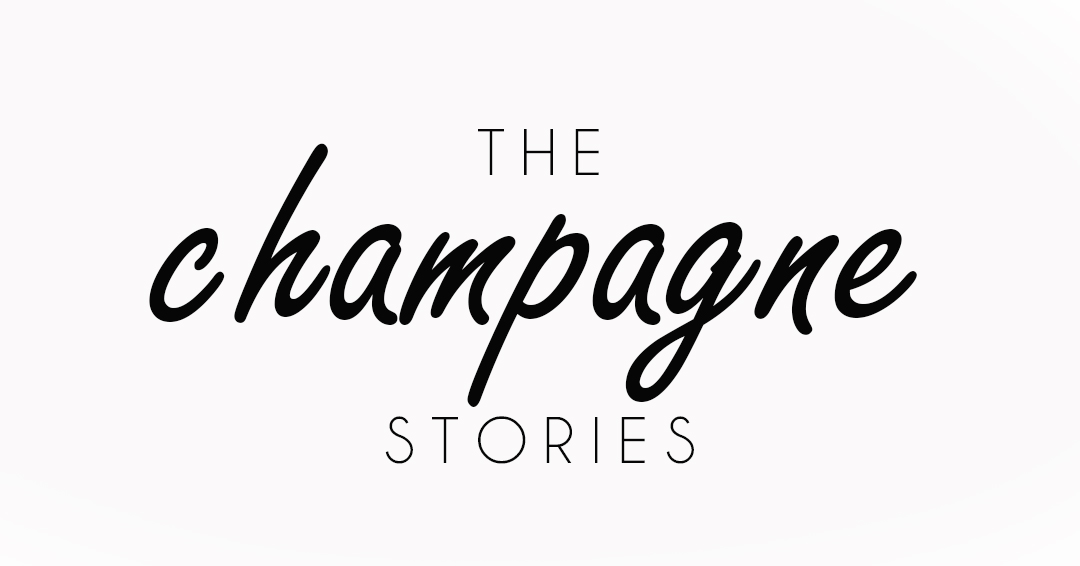 INTERVEWS
01. Jeannie Cho Lee MW about a Passion to become a Wine expert
www.sommeliertimes.com/news/articleView.html?idxno=18429

02. Lewis Chester DipWEST from The Gérard Basset Wine Education Charitable Foundation & Liquid Icons about Diversity in Wine Industry
www.sommeliertimes.com/news/articleView.html?idxno=18485

03. Wolfgang Angyal from RIEDEL, A wineglass story
www.sommeliertimes.com/news/articleView.html?idxno=18547
04. Richard Juhlin from Champagne Club
www.sommeliertimes.com/news/articleView.html?idxno=18965
---
Q1. First of all, thank you for taking the time to have this conversation with me during your busy schedule! Could you introduce yourself to Sommeliertimes Readers?​
THE CHAMPAGNE EXPERT Richard Juhlin is the world's number one champagne expert, most famous for his skills in blind tasting. Since 1998 he has held the world record for most champagne ever tasted, having tasted more than 12,000 different unique champagnes in his lifetime.
AWARDS & ACCOLADES In 2013 Juhlin was awarded the Légion d'honneur by the former French President François Hollande. His additional awards include the Chevalier d'Arc in 1997 and the Mérite agricole from the French Ministry of Agriculture in 2002, and in 2003 at the annual Spectacle du Monde tasting in Paris he correctly identified 43 out of 50 champagnes. Juhlin is also credited with arranging one of the greatest champagne tastings ever held, a 1999 Stockholm Millenium tasting event spotlighting 150 of the best champagnes ever made.
THE BOOKS Juhlin is the author of eight books, including Champagne Hiking,The Great Tasting and 3,000 Champagnes, all three of which received the prize for 'Best Book on French Wines in the World' at the Gourmand World Cookbook Awards. Another release, 4,000 Champagnes, received an important prize – 'The International Champagne Writer of the Year Award' in 2005 at The Louis Roederer International Wine Writers' Awards at Vinexpo in 2005.
–
Q2. You've worked in this industry for more than two decades, how did you set foot in the Wine industry? And Why were you drawn to this particular area in Champagne?​
RICHARD JUHLIN 'I used to be a sports teacher and I found my love and passion for Champagne in 1986 and I am happy that it did not start as a job but as a hobby. That passion drove me to fast reached higher level of knowledge. My goal was not initially to be a part of the industry just to learn and enjoy more of this fascinating beverage and subject. The main reason why I focused on Champagne among all great wines in the world is first that I stayed 2 days in Reims on vacation and fell in love and the second reason is that champagne is the most multifaceted wine on the planet. When I finaly entered the industry it was because I had reached a level where I was winning every blind tasting over the professionals.'
–
Q3. You were originally a physical education teacher and you transferred to the wine industry. This is a new start back to square one. Was there any difficulty in this process?​
See answer nr 2
–
Q4. As a Critic, What does a good champagne mean to you?​
RICHARD JUHLIN 'A great champagne can be composed in so many ways and will be suitable for different occasions. All great champagnes should have a combination of depth and freshness. But some of the greatest like an old vintage of Krug or a Bollinger Vieilles Vignes will be great because of their almost red wine like concentration and dark aromas of tar, licorice, forest mushrooms etc, while a young blanc de blancs can taste as spring full of life and light sublime flowery life awakening bursting joyful aromatic notes. Most great champagne share the fact that they have a combination of youthful freshness and maturity and a huge bouquet and a superlong and elegant aftertaste.'
–
Q5. What is the best champagne that you've ever tasted? and What are some Champagne that would like to recommend at this time?​
RICHARD JUHLIN 'Since 1979 I hold Krug Clos du Mesnil as my favorite almost every year, For me its simple the best wine in the world together with Romanée-Conti from DRC. But there are so many that I like to recommend for you that you best find in my champagneclub.com. Among the 13 000 unique champagnes I have tasted I have only awarded one champagne the perfect score 100 points.'

1928 Pol Roger 'Grauves VInothèque'
Disgorged in July 1998.
TASTING NOTE 'Ridiculously young! I'd heard that this wine was supposed to be exceptionally lively and pale, but I would never have been close in my guesses if it hadn't been served in the last round at Villa Pauli in 1999, where there were only oldies. The nose was fabulously, beautifully braided, with notes of lime, linden, and lily of the valley. The taste was super-fresh, with a wonderful oily fruitiness that lasted for several minutes. My second bottle of this "out of this world" wine had the same date of disgorging, so it was with a certain hesitation that I dared wait five years before releasing the cork. The wine was enjoyed at one of the most magical dinners in the history of Swedish gastronomy, at the Pontus in the Green House restaurant in Stockholm, March 2003. That evening we drank a 1986 Selosse, three legendary vintages of Bollinger, two phenomenal Dom Pérignon Rosés, a '61 Comtes de Champagne, Ramonet, Lafite, Romanée-Conti, Richebourg, Romanée-Saint-Vivant and a 1947 Cheval Blanc. The '28 swept the floor! The nose was so intense that I was moved to tears. Its already phenomenal bouquet of aromas had expanded further, with exotic notes of coconut, papaya, and mint chocolate. Somehow, this wine—on the very day we opened it—stood at the apex of its life it succeeded in uniting the '79 Krug Clos du Mesnil's acidic elegance with a '76 Comtes de Champagne's exoticism and a '38 Krug's mint notes. I must admit that—spoiled and pampered as I am—I didn't think that a wine could affect me so deeply as this wine did that evening. I am in love!'
–
Q6. You started 'Champagne Hiking', Could you tell us some detail of this concept and example?​
RICHARD JUHLIN 'My hunt for new champagne experiences has brought me to the most beautiful and exciting places. My favourite memories are linked to the moments when I enjoyed well selected champagnes in harmony with the beauty of nature. For a long time I have been analyzing why a certain champagne tastes best at a particular time in a particular place. Travelling to optimize champagne experiences is the starting point for the book. I have called this concept CHAMPAGNE HIKING.

There is an increased understanding that all of our senses contribute when we experience pleasure. Factors such as location, company, and mood will affect the overall experience. When attending play or concert, this has long been a matter of course, but within the world of gastronomy this is a fairly recent realisation. This revolutionary idea is championed by fantastic food creators such as Heston Blumenthal, at The Fat Duck. As the guests take the first bite of a wonderful seafood dish, they might be offered sounds of waves hitting the shore, seagulls shrieking, and a light mist smelling of the sea. If he could, he would move you to the beach where the oysters were collected. While physical transportation is impossible, the divine champagne in the cooler bag will momentarily move your being the to the optimal location, one bottle at the time. And I will tell you how.


'Champagne Hiking is an invitation to enjoy discovering new spaces, a journey that will take you to new places, further afield, higher, deeper, stronger, right to the beating heart of Champagne, within each one of you. The sensations created through the tasting are liberated and amplified, through a new relationship with nature.'
–
Q7. You've really been working on projects related to champagne, including publishing books and releasing wine and glasses. What is your next step?​
RICHARD JUHLIN 'The future will tell! We are launching my new Non-Alcoholic Sparkling wine this spring & A new line of premium Champagne glasses from Swedish craft company Reijmyre.'
–
Q8. It's a Last question! If you have a piece of advice for the younger generation who want to pursue wine expert career, what would that be?
RICHARD JUHLIN 'Think outside the bow. Go your own way after you have read and tasted as much as you can. Most forgotten part is total concentration and mindfulness when tasting any wine. Every great wine needs a couple of minutes of full attention Perhaps use the seven steps I recommend when doing a blind tasting to become more structured and improve your ability faster. '

MY SEVEN TASTING STEPS
General quality level? Standard champagne, vintage or prestige cuvée?
Type of producer. Grower or champagne house, specific producer style?
Age and vintage character?
Type of vinification? Oak barrel / steel tank? Dosage level? Malolactic fermentation or not? Reductive or oxidative vinification? Biodynamic vinification? Bottle size? Disgust date? Etc.
Grape composition?
Geographical orientation? Any special region or even special terroir from individual village or location?
Summary conclusion?
After a few years of training and a number of tasted champagnes, you will often be quite close to the right answer with your guess, which gives an extra kick and an increased desire to learn more about the secrets of the noble wine.