One wonders if Drappier would have the same position today if President de Gaulle hadn't been enamored of Drappier Champagne. Today Drappier owns 57 hectares, and they purchase fruit from another 50 hectares This quality-conscious firm was founded in 1808. Today, André´s son Michel Drappier is the seventh generation to develop his family's estate and to maintain their fine reputation.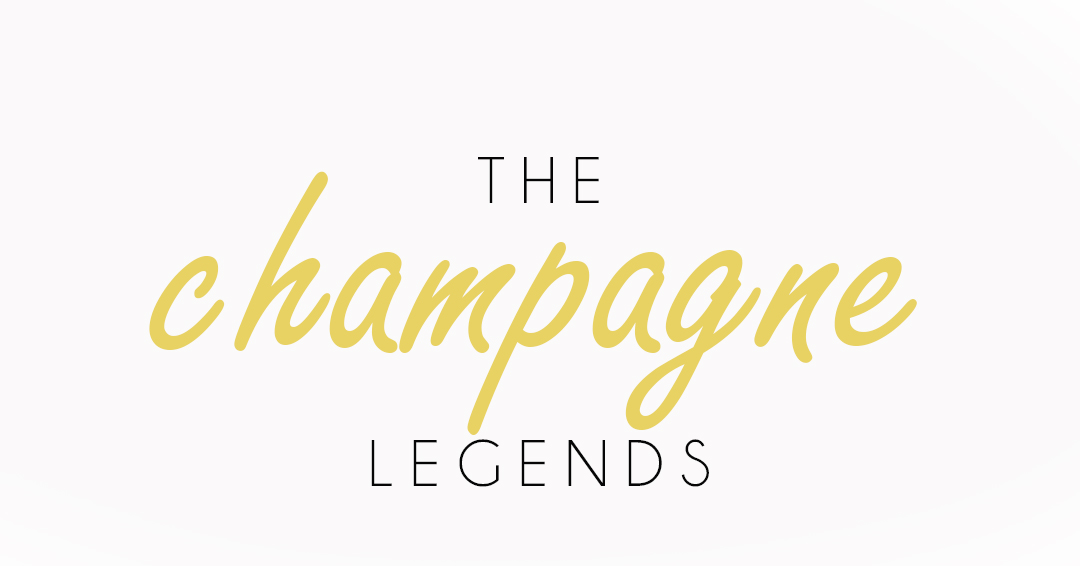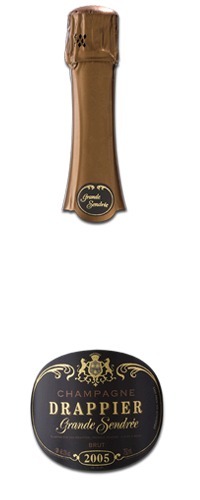 2010 DRAPPIER 'GRANDE SENDRÉE'
55pn 45ch
« Grande Sendrée is the name of an archipelago of parcels in Kimmeridgian «crayots» (marly limestone), recovered from cinders after the fire which ravaged Urville in 1836. It comes in a unique Louis XV style flagon. »
TASTING NOTE RICHARD JUHLIN 'Always an extremely interesting wine that balances boldly on a gentle line between heavy dark vegetable-oriented aromas and smiling orange silky light tropical fruit. So also this time where the dark sides of cooked vegetables, grilled kohlrabi, black olives, tar and asphalt are noticeable during the first minutes and then soaked in vanilla powdered apricots, nougat and nectarines. Store for at least another 10 years to have the opportunity to step into the extremely exciting world that the chalk gravel in the firewall-enclosed hill in Urville creates.'

86(90)p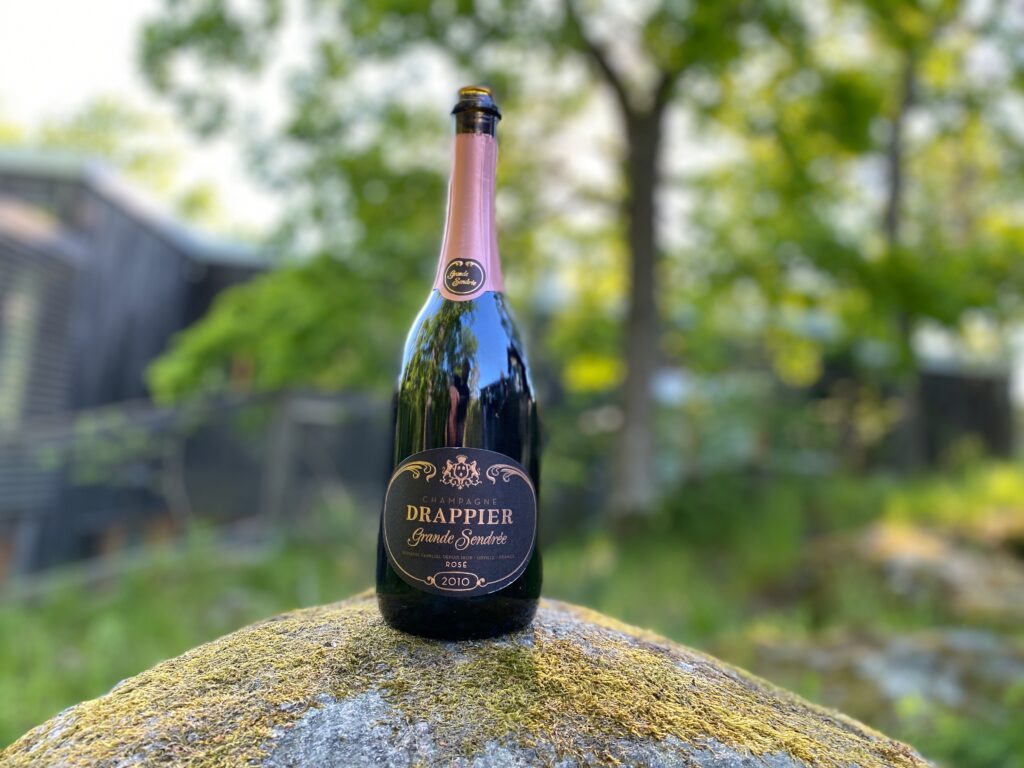 2010 DRAPPIER 'GRANDE SENDRÉE ROSÉ'
93pn 7ch
TASTING NOTE RICHARD JUHLIN 'Always an extremely interesting wine that balances boldly between heavy dark vegetable-oriented aromas and smiling orange silky light tropical fruit. In the rosé variant also spiced with a strawberry-driven burgundy-like aroma profile that makes the wine easier to understand and just sit back and enjoy in big grand sips of the class and generosity which the King of Aube bestows upon us.'

88(92)p
---
VINIFICATION
Jurassic Kimmeridgian limestone Historical groupment of parcels in organic conversion
Mechanical low-pressure presses
Only first press
Use of gravity
Natural settling
Malolactic fermentation
No filtering, no discoloration 35% of the wines are matured in barrels
Very low sulphites
Liqueur de tirage aged in oak during 15 years
Dosage: 5,5
Although the vines in Urville were originally planted by the Romans 2000 years ago, it was Saint Bernard, founder of Clairvaux Abbey, who had the cellars built in 1152. Seven centuries later, in 1808, around this magnificently preserved testimony to medieval times, where the exceptional cuvées slumber, the family domaine was created which today is headed by Michel Drappier. An area in which Pinot Noir thrives, a grape variety which "runs through their veins", Urville lies where our vineyard was first planted and is now cultivated according to organic and natural principles. Just like the "archives" plotting the long history of our house, we also continue to cultivate forgotten and nevertheless unforgettable grape varieties: Arbane, Petit Meslier and Blanc Vrai.
Today, rather than sophisticated, sometimes overdone excellence, Drappier prefer authenticity and a natural approach. Thanks mainly to very low quantities of dosage and extremely limited use of sulphites, of which the Brut Nature Without Sulphur cuvée is the culmination, Drappier are able to highlight the multifaceted aspects of our terroirs and their wine-making.
---
PRODUCER PROIFILE – DRAPPIER
★★★★
Drappier extracts a surprisingly low yield from their forty hectares in Aube and seventeen in Marne. The firm cold-ferments the must in order to avoid secondary aromas from the fermentation process. They also add small amounts of sulfur to keep the wine as natural as possible. In 1991 Drappier bought a cellar in Reims where their vintage and prestige cuvées are now stored. This investment might seem a little strange when they already have fantastic cellars from the 1100s, built by the Cistercians of Clairvaux Abbey. But the cellars in Urville are actually too warm.
A specialty of Drappier's is the giant primat bottle (36 liters). Another specialty is the storage of old reserve wines with super dosage in big glass demijohns. Drappier's wines are very rich and well made. We can expect more positive surprises from Drappier with the experimental and knowledgeable Michel at the helm. Grande Sandrée is constantly the most exiting wine from Aube. Since 1995 Michel is making some of the world´s most expensive Magnums under the name of Boërl & Kroff from the three best parcels in Urville.